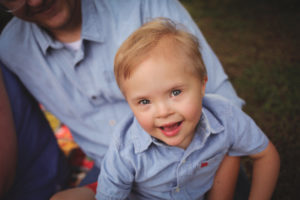 Nothing is more joyous than the beginning of a new life! Our friendly, compassionate and understanding staff can guide you and your family through this exciting experience. The goal of our maternity unit is to focus on what's important — welcoming the newest member of your family.
Special delivery best describes the obstetrics program at Saint Mary's. The arrival of a new family member is regarded with the level of thoughtful, compassionate care deserving of one of life's most blessed events. Upon admittance, the hospital offers labor rooms in a home-like, relaxing environment. New mothers can labor, deliver and recover in one of the birthing rooms designed to enhance the birth experience. Behind the scenes, advanced wireless fetal and maternal monitoring equipment checks the condition of both mother and infant throughout the birth process, ensuring health and safety.
A Compassionate Maternity Program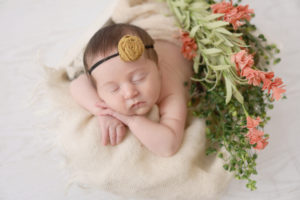 Expectant parents expect high-quality care from their hospital and staff. Comfort and safety for patient and baby are our top priority. From pre-admission to discharge, patients and families can depend on our highly-skilled delivery team of anesthesiologists, OB technicians and trained nursery personnel for professional care and advanced treatments. And our maternity nurse manager is always available to discuss any special requests or procedures new mothers may want to explore, such as golden hour, delayed bathing or hiring a doula.
A Caring Maternity Environment
It's no surprise that friendly and compassionate surroundings enhance what is already a joyful experience. Our comfortable labor, delivery and recovery rooms are designed to feel like home. To promote quality care for your newborn, our maternity area includes a well-staffed newborn
nursery. And to remember each baby born at Saint Mary's, we write your baby's name on a beautiful canvas painted by one of our caring nurses. Many children who come back for the birth of their sibling enjoy searching for their name on their birth year's painting.
Services and Technology
Our maternity unit continues to advance, with renovations and upgrades to improve patient experience and accommodate your birth plan.New services and technology include:
Birthing suites
Advanced, wireless fetal monitors
State-of-the-art labor beds
Birthing balls
Peanut balls
Delayed cord clamping
Delayed bathing
Golden hour bonding
Bath demonstrations
Breastfeeding education and support
Neonatal
After delivery, your newborn will be taken to our nursery. This unit is both a special and routine care nursery and is staffed by Advanced Cardiovascular Life Support (ACLS), Pediatric Advanced Life Support (PALS) and Neonatal Resuscitation Program® certified personnel. The personnel are available to assist you with the transition from hospital to home to include breastfeeding instruction, bathing and the general care of your infant.