Get Directions
1808 West Main Street
Russellville, AR 72801
Get Directions
Hours
Open 24 hours
In the event of an emergency, call 911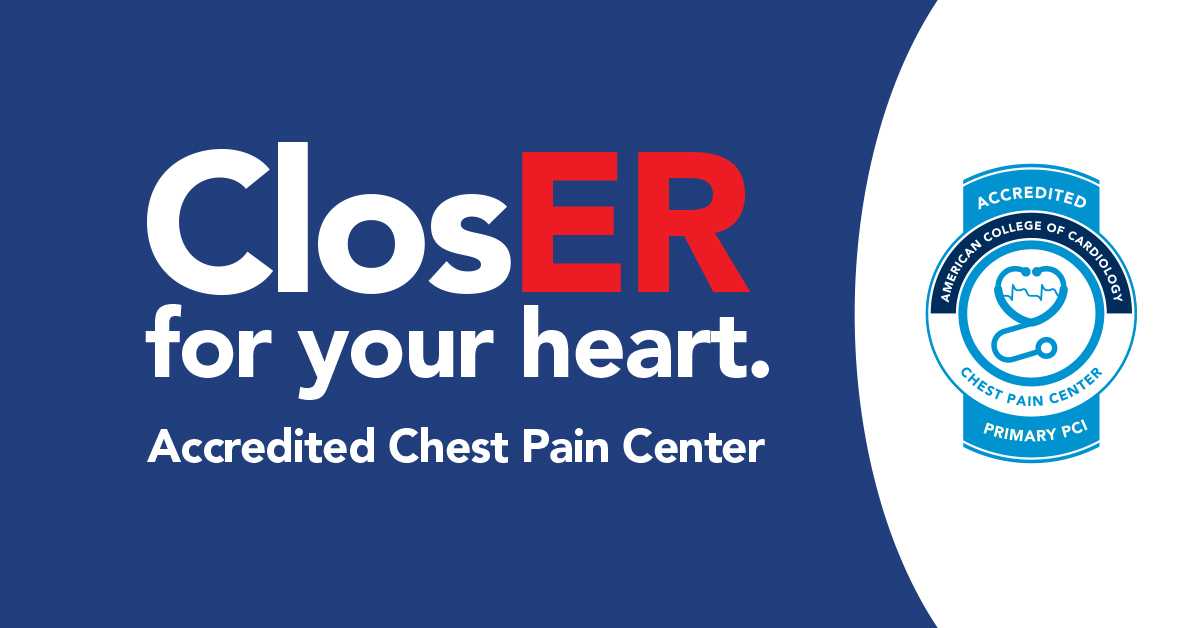 Emergency medicine is for patients with acute illnesses or injuries that require immediate medical attention. While not usually providing long-term or continuing care, emergency medicine physicians diagnose a variety of illnesses and undertake acute interventions to stabilize patients.
Next Steps
Find Us
Get address and directions to the emergency room.
Get Directions
Level III Trauma Center
The SMRMC Emergency Department is a Level III Trauma Center with 16 treatment rooms and two cardiac/trauma beds. There is also a special hazardous materials area with its own entrance for patients who may be contaminated with a hazardous substance.
At Saint Mary's Regional Health System, the Emergency Department is staffed with emergency medical professionals and is available 24-hours a day, seven days a week. Our caring, competent staff of nurses, technicians and administrative personnel are here to serve you while striving to ensure that patient safety, comfort and dignity are constantly preserved. Under the direction of experienced physicians and in partnership with a complement of ancillary services and on-call specialists, the emergency team at Saint Mary's is ready to respond to your needs with some of the most current medical technologies and treatments right here at our disposal. There's never a convenient time to have an emergency, but if it does happen to you or a member of your family, it's nice to know that the Emergency Department at Saint Mary's Regional Health System is here, for you.
Upon arrival at the Emergency Department, patients are evaluated by a registered nurse who is trained in triage. Triage is a system of classifying patients on a priority basis so that those who are most critically ill will be cared for first. Because emergencies cannot be scheduled, there are times when a number of patients will be cared for at the same time. This may also increase waiting time, but rest assured that each patient is seen as quickly as possible. Two family members may wait in the Emergency Department with each patient. Other family members and visitors may wait in the Emergency waiting area, located next to the treatment area.
Upon discharge, patients are given a discharge instruction sheet. Additionally, the staff calls to check on many patients at home during the 24 hours following their Emergency Department visit. Of course, patients or family members are welcome to contact the department with any questions or problems.
Quality Care is here, for you
To keep in touch with scientific advances in the continually evolving healthcare system, continuing education is a must. Emergency Department nurses hold current certifications in both ACLS and PALS. The administration and medical staff at Saint Mary's promote the professional growth and competency of its patient care providers by offering numerous opportunities for staff development through advanced emergency and critical care certification such as CEN, CCRN, ENPC and TNCC. Our emphasis on training and customer service is coupled with decades of combined experience.
Your emergency experience at Saint Mary's Regional Health System should be one of care, concern and attention to your emotional and physical needs. It is our goal not only to meet our patients' needs, but also to exceed the expectations of the people in the community we serve. Should you have questions or concerns about your care here, call the Saint Mary's Emergency Department Director of Patient Care Services at 479-968-6211.